The 'Sign' of Outstanding Leadership
Ursula V. Battle | 2/14/2020, 6 a.m.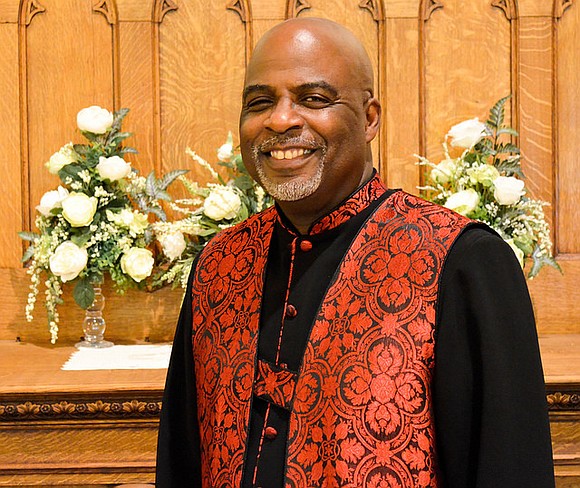 "Currently, the church is undergoing renovations at record time and we didn't borrow any money to pay for it," said Pastor Johnson, noting a storm had damaged areas of the church. "In addition, when I first arrived, the church had a $100,000 deficit. Now we are debt-free. We owe no one. My motto is 'Make it happen.'"
Under his leadership, the church created "Friday Night Live," an initiative aimed at youth within the church and in the community. He said the church's senior members are called 'Young Plus.'
"In my ministry, there are two areas very dear to me, which are often left out— our young people and our seniors. Sometimes, we tend to forget we did not get to where we are by ourselves. Our seniors helped paved the way."
However, Pastor Johnson is quick to point out that the church's accomplishments would not have been possible without his helpmate Robin and the congregation.
"Pastor Johnson is a great leader among leaders," said member Loutinsa Anderson. "He is a friend of the friendless. God sent us a true man of the people who cares and shows love for all."
Pastor Johnson is a native of Charleston, South Carolina, and is an engineering specialist. He and his wife Robin have three children and four grandchildren. He shared his vision for the church whose street sign bears his name.

"My greatest hope is for Trinity to be instrumental in the future of the community," said Pastor Johnson. "Frederick Douglass and Dr. Martin Luther King, Jr. spoke from the pulpit here at Trinity. I want Trinity to continue to be a voice for the community."