Maryland Collective 4 Alarm Artists Presents Unnatural Causes: Art Of A Critical Nature, Inspired By The 50th Anniversary Of Earth Day And Shown At Three Different Baltimore And Annapolis Venues
Cassandra Miller, 4 Alarm Artists | 2/25/2020, 2:41 p.m.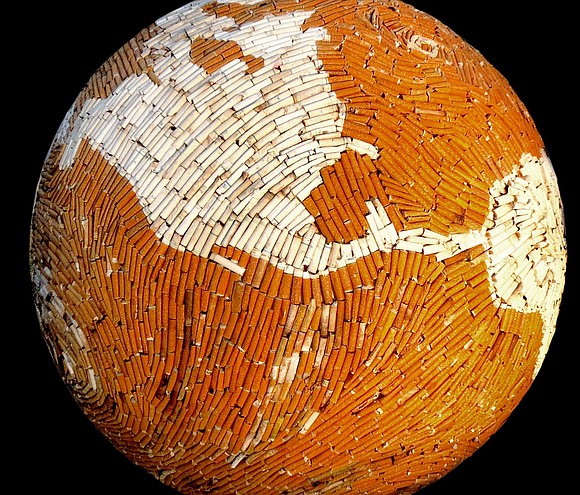 EXHIBITIONS
Unnatural Causes: Art of a Critical Nature
Maryland Hall, 801 Chase St., Annapolis, MD
Mar. 5-May 2, reception Mar. 19
Artists: Blake Conroy, Tina Hinojosa, Andrea Huppert, Janet Maher, Lynne Parks, Bridget Parlato, Hugh Pocock
Unnatural Causes: Art of a Critical Nature
Creative Alliance, Amalie Rothschild Gallery, 3134 Eastern Ave, Baltimore, MD
Mar. 7-April 11, reception Mar. 7, 6-8 p.m.
4 Alarm Artists: Blake Conroy, Lynne Parks, Bridget Parlato
Unnatural Causes: Art of a Critical Nature
Carroll Mansion, 800 E Lombard St., Baltimore, MD
Apr. 22-May 24, reception Apr. 22. 5-8 p.m.
Artists: Laura Amussen, Ammy Anderson, Jo Brown, Krista Caballero w/ Frank Ekeberg, Blake Conroy, Cathy Cook, Lania D'Agostino, Deborah Donelson, Laure Drogoul, Nicole Fall, Stephanie Garmey, Helen Glazer, John Davis Held, Janet Little Jeffers, Book Karnjanakit, Ashley Kidner, Jennifer McBrien, Jonna McKone, Janet Maher, Tim Nohe, Lynne Parks, Bridget Parlato, Hugh Pocock, Ursula Populoh, Valeska Populoh, Jess Rassp (performance), Michelle Rassp, William Rhodes, Glenn Ricci, Leslie Shellow, Chris Siron, Peter Stern
EXHIBITION HIGHLIGHTS
Ammy Anderson's ink and watercolor pieces of animals ranging from Tasmanian tigers to prehistoric North American horses not only show beautiful forms in nature, but consider human-caused extinctions and how invasive species fill ecological niches imperfectly, upsetting established symbiotic relationships. (Carroll Mansion)
In his series Mine Lands to Marshes, Peter Stern presents his aerial images of coal mining in Pennsylvania, the Susquehanna River, and the Chesapeake Watershed, bringing these areas together to tell the story of their interconnectedness as a regional ecology. Water pollution caused by mining affects biodiversity and increases toxicity up the food chain. (Carroll Mansion)
In Deborah Donelson's 60 drawings of babies, birds fall out of their eyes to highlight shifting baseline syndrome, when new generations lose the knowledge of the biodiversity of past generations. (Carroll Mansion)
Performance piece The Vultures: A Reincarnation blends puppetry and martial arts to illustrate the visceral and violent consuming of our decaying earth in order to begin a process of renewal. It centers on ritual performance with vulture characters fulfilling their role in completing the cycle of life by consuming our dead. (Carroll Mansion)
4 ALARM ARTIST BIOS
Blake M. Conroy is from Aberdeen, Md. He holds a BFA from Maryland Institute, College of Art, graduating Magna Cum Laude. Conroy was an artist in residence at Glo'Art Belgium in April 2018 and is represented by the MassoniArt Gallery in Chestertown, Md. Conroy is a recipient of a Maryland State Arts Council Individual Artist Award. Selected shows include--Solo shows: Hardesty Arts Center in Tulsa Okla.; Bloomsbury University, Bloomsburg, Pa.; Manifest Gallery in Cincinnati, Ohio. Group shows: McNeese State University, Lake Charles, La., Masur Museum, Monroe, La. (People's Choice Award), University of Hawaii, Hilo Art Department, Hilo, Hawaii,and The Bennington Center For the Arts, Bennington, Vt.
Bridget Parlato is a designer/artist/activist in Baltimore and sole proprietor of a freelance graphic design business, Full Circuit Studio, and Baltimore Trash Talk, an anti-trash initiative. Her cause-related work is designed to raise awareness of our impact on the earth, our water systems, the animal world and each other.