Baltimore & Me: The Shift List
Tiffany C. Ginyard | 1/10/2020, 6 a.m.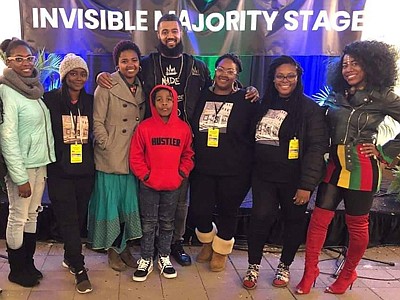 "My intuition is telling me they'll be better days." - J. Cole, "Change"
Dear Baltimore,
No doubt: Violence in 2019, and for the last decade to be honest, pushed the city close to the edge, leaving many of us frustrated. Confused. Angry. Heart-broken. Empty. A lot of us, if we're honest, are feeling a little numb.

The year is now 2020, and from where I sit, "perfect vision" can't be realized if we're too paralyzed to open our eyes. As we move forward together standing for peace in the streets, I give you the words of one of our city's master lightworkers, Erricka Bridgeford, to carry with you:
"DON'T BE NUMB!"
What's a lightworker, you ask? That's a loaded question, depending on who you ask. The word comes with different connotations. But in simplest terms, the lightworker is an individual who has awakened to his or her soul's mission, or purpose, in this physical life to heal. The light worker knows he or she was created to endure the planet's most crucial times and commits their life's work to the elevation of collective consciousness.
Lightworkers are driven to spread love, freedom, knowledge and understanding through embodying their authentic truth. Therefore, it's safe to say, light work is not only reserved for the preachers, prophets, and psychics. But the light is in all of us. It's a conscious choice to accept the work that comes with it. It is up to us as individuals to choose the "light" path.
Want to come back to reality, you say? The fact thats there was another record number of homicides in 2019, left some heavy baggage. It's unfortunate; it hurts; it's "abhorrible," many have said.
But the truth is there's a shift going on in the streets. A certain kind of collective energy is stirring up that is focused on healing the soul of this city and catalyzing change within the systems that have marginalized and manipulated Black communities in Baltimore for decades.
The truth is there are lightworkers popping up in all corners of the city, and I've created space here to acknowledge a few of the charmed ones who are contributing to high vibratory frequency healing movement shifting the collective consciousness of this city.
First on my Shift List is Sarah Wallace, a beautiful sunflower I met two years ago at a Mayor's Call to Action meeting where I learned of her passion for intergenerational connectivity and community development.

At the end of 2018, we had some girl talk about our plans for 2019. She declared plans were for herself in the upcoming year, and Sarah saying this this year, she was going to focus on giving more to herself. I am most proud-- and most inspired-- to acknowledge that Sarah fulfilled that New Year's promise to herself in a major way.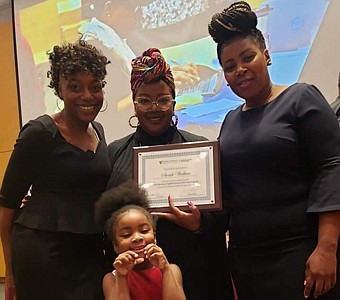 At the end of 2019, Sarah successfully completed the Bunting Neighborhood Leadership Program fellowship (BNLP) with a dynamic group of program directors, entrepreneurs, activists and food justice warriors. The program is a Johns Hopkins Urban Health Institute initiative "that aims to equip the next generation of Baltimore's community activists with the knowledge, skills, and tools to be transformative leaders."