Hope For Sobriety: Overcoming Addiction Through Exercise
Fatiha Belfakir | 1/10/2020, 6 a.m.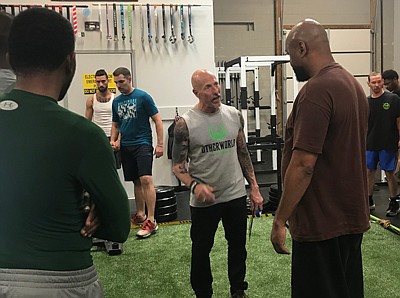 "Those tools might include writing exercises or self-help therapies. The group mindset regarding supportive community and the priority status to scheduled meeting assists with maintaining commitment not only to personal sobriety, but also to that of friends/group members. And numerous participants of group exercise activities have noted that their progress improves when they are also committed to the success of their group members," said Dr. Mai.
Even though exercise has proven effective in helping with stress, better sleep, and suppressing drug craving, many medical professionals still think that exercise will have better outcomes on individuals suffering from addiction if it is added to a treatment plan.
"I think that exercise can only be beneficial when added to a treatment program. I will not say that exercise only, but exercise as an adjunct to other processes of the treatment program, such as pharmacotherapy, medications, and individual or group counseling," said Dr. Alvanzo.
"There have been a number of studies that have shown positive benefits of exercise in respect to withdrawal symptoms and mood symptoms of depression and anxiety. Obviously, if a mood disorder is keen, untreated or asymptomatic, this can lead to substance use," said Dr. Alvanzo.
Although the verdict is still out about how successful exercise is in treating drug abuse, Otherworld Fitness participant Sume Hatami credited his successful recovery to exercise. He believes that working out definitely helped him with avoiding addiction relapse.
"For me, I believe I would've gone back to using drugs if I didn't start lifting, working out, and running. These things help really impact my life. Even now, I believe if I stop doing what I do every day, there will be a high possibility that I could go back to using drugs," said Hatami.