'May The Work I've Done Speak For Me' Remembering WEAA's Tyra Phillips Womack
Ursula V Battle | 6/19/2020, 6 a.m.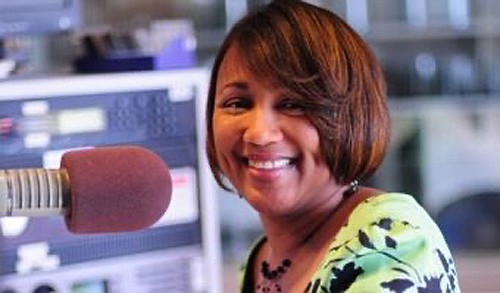 There is an old hymn entitled, "May The Work I've Done Speak For Me" The song's lyrics speaks to the works of a person serving as a testament of the life they lived after they have passed on. This song epitomizes the late Tyra Phillips Womack, a radio announcer on WEAA Gospel Grace Afternoon.
"Tyra's legacy is as wide as it is deep," said Derryck Fletcher, Gospel Director for WEAA and host of Gospel Grace Morning Show. "Her legacy is all of the many folks who stand on her shoulders. Tyra always took joy in supporting other people and helping them to fulfill their fullest potential. Her primary legacy is Jerel her son. She gave him life, and she protected his life."
The beloved 57-year-old who was known on the airwaves as "Tyra Phillips," died June 10, 2020 after being shot outside her home in the 2400 block of Albion Avenue.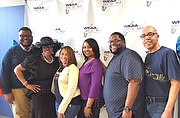 The Baltimore Police Department released a statement saying, "This was a senseless, tragic murder, as many are, and it appears to have stemmed from a neighbor dispute. Investigators began receiving information almost immediately and have identified a person of interest."
Detectives obtained an arrest warrant for 56-year-old, Richard Sylvester Green. He was arrested June 16, 2020 in the 8600 block of Philadelphia Road, and has been charged with 1st and 2nd degree murder.
Womack, who was shot several times, reportedly died protecting her son Jerel Womack.
"There is literally a hole in our hearts over this senseless tragedy," said Fletcher. "Seeing that Tyra made the ultimate sacrifice for Jerel was not surprising for me. She protected her son even until her last breath."
A public viewing for Womack will be held Friday, June 19, 2020 from 3 p.m. until 7 p.m. at Apostolic Faith Church, 27 S. Caroline Street in Baltimore, where she was a long-time member.
A "Celebration of Life" will take place Saturday, June 20, 2020 at 11 a.m. at the same location (family members only). Services will be streamed via Facebook, firstapostolic.tv and YouTube.
"Tyra is literally the sweetest person you could ever meet," said Fletcher. "I have known Tyra for 23 years. Tyra has had continuous service at the station since 1989. None of us on the team have ever experienced WEAA 88.9 FM without her."
The Sunday following her death, WEAA dedicated the day's programming to her memory.
"We all talked about the impact Tyra had on all of us," said Fletcher. "She was so nurturing, maternal, and caring."
Ernestine Jones is the host of Gospel Grace at Daybreak.
"Tyra did the Church Announcements for over 30 years," said Jones, noting that Womack also worked as a mail carrier before becoming an administrative assistant for the U.S. Postal Service.
"When I came on board, she was already there doing church announcements. We would split them up. Tyra would always let me take mine first. She would say, 'just leave me what's left.' She always put others before herself. She was very humble."
Jones said that she, Womack and Joi Thomas, host of Gospel Grace Afternoon were often referred to as 'The Church Girls' and the 'Divas of Gospel Grace.'