Black workers more likely to face retaliation for raising coronavirus concerns
By Stacy M. Brown, NNPA Newswire Senior Correspondent @StacyBrownMedia | 6/26/2020, 6 a.m.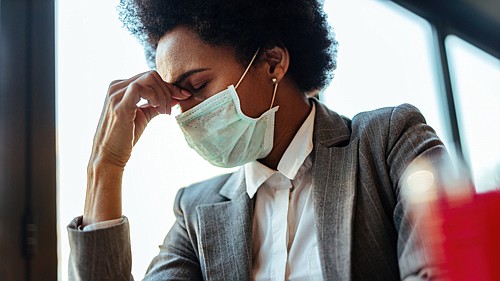 "My thoughts on this study pushed me to ask about the segregation of employment and where these people are working. Obviously, we must focus on the roles black workers are in to make changes from here."
Amit Raj said he was working part-time as a pharmacist earlier this year when he raised concerns.
"As we were working within an office within a warehouse where there were
almost no changes to working practice despite the pandemic. Since we were deemed an 'essential service,' we were also not allowed to work from home," Raj stated in an email.
"Despite bringing this up on many occasions and management being aware, I was first just ignored. And was soon
demoted from an assistant manager position," he said. "However, the reason given for the demotion was that my
part-time hours were not allowing me to manage effectively. I have now decided to place my focus on my digital marketing business."
Raj has since founded Amit Digital Marketing.
Talia Fox, the CEO of KUSI Training, a global transformational leadership development firm, said in an email that the study concerns her mostly because of her two sons who have to work in the current environment.
"I have two sons and wear three hats, mother, black woman, leadership strategist. If I am honest, I am afraid, afraid of the challenges my two young black men will face in the world," Fox noted via email.
"When my fear settles, it turns to anger, and I wonder why people are not doing anything. I want to blame someone, anyone for the injustices in the world," Fox noted. "Then, my anger leads me to look in the mirror. What do I have to give? What is my role in this? I am a leadership strategist and an educator. I have seen knowledge, understanding, and strategy, and implementation transform businesses and inspire people to drive and lead change, which anchors my hope that a better future is possible for my two black men."