Dr. Shirley Basfield Dunlap Beloved Morgan Professor 'Played a Part' in Many Lives
Ursula V Battle | 6/26/2020, 6 a.m.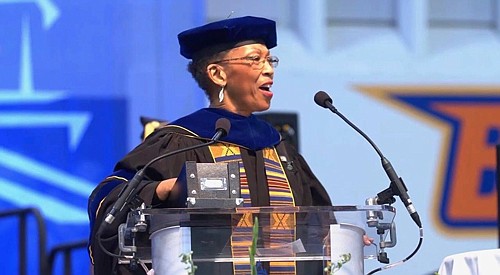 When people talk about "Theater" in Baltimore, the name Dr. Shirley Basfield Dunlap often comes up. Dr. Basfield Dunlap, who served as the Coordinator of Theatre Arts and Associate Professor of Fine and Performing Arts at Morgan State University had directed numerous plays, locally, nationally, and internationally. A lover of August Wilson's work, those productions include FENCES, and The Piano Lesson.
On June 15, 2020, the beloved director and professor died at the age of 67, of what was described as "suspected heart failure." A Memorial Service for Dr. Dunlap will take place on July 18, 2020, 11 a.m., at Union Baptist Church, 1219 Druid Hill Avenue. A Celebration of her life is being planned later that day from 6 p.m. until 9 p.m. (location to be determined).
Dr. Basfield Dunlap had many shows in her repertoire, which also included "Ma Rainey's Black Bottom" and "for colored girls who have considered suicide/when the rainbow is enuf." But Dr. Dunlap considered her son and daughter as her "greatest production."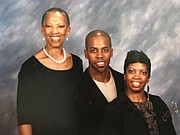 "My mother sacrificed a lot for us to have what she felt her children deserved to have," said daughter Stacie Dunlap. "And that was to be able to experience anything we wanted to experience, go anywhere we wanted to go, and not think there were any limits to what we wanted to be. I am proud of the woman she was, and the woman I have become."

She added, "Hearing from her students, I shared my mother with numerous people around the world. It's overwhelming, but gratifying. That's what's helping me to get through this. She's not gone, because what she left is a legacy of greatness."
Wesley Dunlap is Dr. Basfield Dunlap's son.
"My mother was very involved with her teaching and theater," he said. "It took a lot of her time, but she always put me and my sister first. Both my sister and I have master's degrees. My mother instilled the importance of education in us. I am grateful for the outpouring of support from her colleagues and students, and thankful to have shared her with so many folks. She looked at the students as if they were her own kids. She drove them to New York for auditions. She cared deeply for her students, and did whatever she could to support them."
Dr. Basfield Dunlap's dissertation for a Ph.D. from the University of Maryland Baltimore County (UMBC) was noted as
"ground-breaking research" entitled "The Oral History Project of African American Stage Directors of American Theatre."  
She was a 2018 Broadway World "Best Director of a Play Regional Award" finalist for her direction of "Red Velvet" at the Baltimore Chesapeake Shakespeare Company in Baltimore. She was invited by Intercult an initiator and leader of collaborative culture projects based in Stockholm, Sweden to facilitate a workshop on American and Nordic women writers.
"Shirley advised me on everything up to the last conversation I had with her," said sister Enid Basfield-Holland. "I hear so many students talking about how supportive she was. That's how she was to me. She was also close to my children. They called her 'Aunt Mommy.' She had such insightful dreams for her family. She noticed my son liked to draw a lot when he was little. She was instrumental in him becoming an artist. He is a sophomore at the Parsons School of Design in New York."