NASA Names Headquarters After 'Hidden Figure' Mary W. Jackson
6/26/2020, 6 a.m.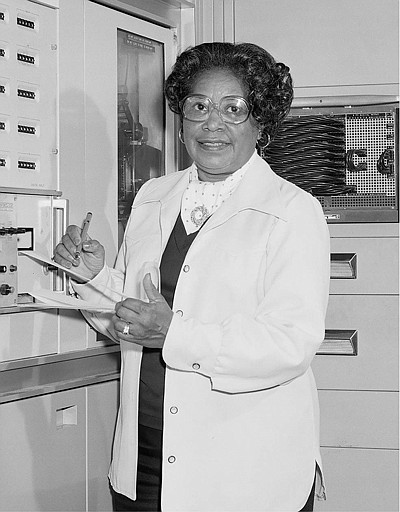 Jackson completed the courses, earned the promotion, and in 1958 became NASA's first Black female engineer. For nearly two decades during her engineering career, she authored or co-authored research numerous reports, most focused on the behavior of the boundary layer of air around airplanes. In 1979, she joined Langley's Federal Women's Program, where she worked hard to address the hiring and promotion of the next generation of female mathematicians, engineers and scientists. Mary W. Jackson retired from Langley in 1985.
In 2017, then 99-year-old Katherine Johnson was there to personally dedicate a new state-of-the-art computer research facility the bears her name at Langley. Johnson, another original member of the West Area Computing Unit, also was honored as a trailblazer and given the Presidential Medal of Freedom in 2015. In addition, Johnson was part of the group honored with the Congressional Gold Medal, and NASA's Independent Verification and Validation facility in Fairmont, West Virginia, also bears Johnson's name.
"NASA facilities across the country are named after people who dedicated their lives to push the frontiers of the aerospace industry. The nation is beginning to awaken to the greater need to honor the full diversity of people who helped pioneer our great nation. Over the years NASA has worked to honor the work of these Hidden Figures in various ways, including naming facilities, renaming streets and celebrating their legacy," added Bridenstine. "We know there are many other people of color and diverse backgrounds who have contributed to our success, which is why we're continuing the conversations started about a year ago with the agency's Unity Campaign. NASA is dedicated to advancing diversity, and we will continue to take steps to do so."