September is National Recovery Month LTC To Hold Virtual Fundraiser September 25
Ursula V. Battle | 9/11/2020, 6 a.m.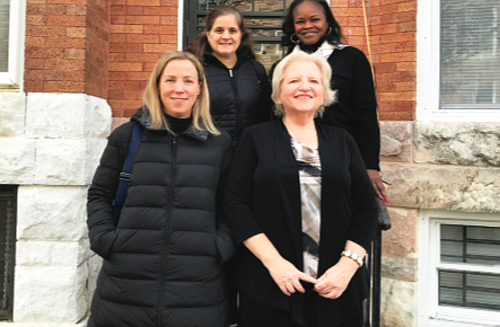 She added, "One of the challenging things for us was sustained recovery in isolation. COVID really had a serious impact. Especially on young folk. They use multiple items to get high such as spray cans and cleaning products. They were in isolation, stuck at home with no support, and had everything they needed at their disposal to get high. Even for our ladies at LTC, a month in, they were getting antsy. We had to find things for them to do. They had Game Night, and we got a van to take them shopping. We had to find innovative things to keep them spiritually and emotionally safe."
Rev. Leonard is encouraging everyone to support LTC's virtual fundraiser. "I invite people to come to an extraordinary experience of music, love and surrender," she said. LTC is a love-based organization. For me, I don't care what the challenge is. The answer for me is always love. I am inviting the community to surrender to love. All they have to do is show up."
To virtually attend the event, join via Zoom at: https://us02web.zoom.us/j/86 439497666?pwd=a1ZQUGxi WWw2NS9NcGdXK2U2Ny9 4Zz09. The Meeting ID is 864 3949 7666, while the Passcode is 742099.
LTC is also looking for volunteers. For more information call (443) 393- 2109.