PNC Bank to Hold 10th Annual Women in Business Week Virtual Event Aims To Engage Female Financial Decision Makers
Ursula V. Battle | 9/13/2020, 12:56 p.m.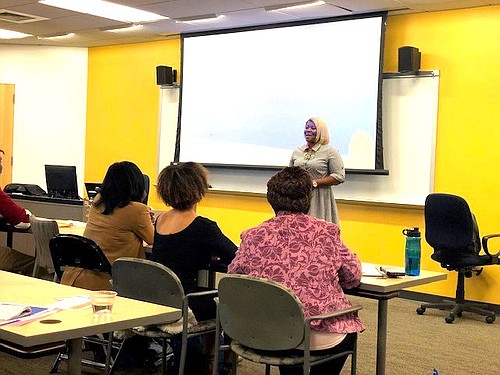 Gamble said women control $22 million in wealth in the U.S., a number she said is expected to jump 30 percent in the next four years.
"Women own 13 million businesses," said Gamble. "That number is also expected to jump. The Women Business Advocates Program is such a terrific business opportunity because women are so much more in control of money than they were in previous decades. Yet, many don't invest as frequently as men do or don't have a financial role model. This program presents an opportunity for PNC to differentiate ourselves with women."
She added, "We refer to them as our female financial decision makers. You can be a household Chief Financial Officer or a a CEO of a big company. Whether a woman operates her household's finances or a company's, PNC has products and services to make banking easier and better for women."
Gamble has over 25 years in banking and finance. As Regional President of PNC Bank, Greater Maryland, Gamble is the senior banking executive in the region accountable for the growth of PNC's core businesses in Greater Maryland and the Women's Business Development program across the franchise.
She is encouraging everyone to take advantage of PNC's Women in Business Week for a rich, but free experience, and to learn more about PNC Bank.
"It's all free," said Gamble. "All they have to do is register to participate. Those who are interested in participating need to register as soon as they can. If a person is interested in participating, but isn't available, they have access to replays of the event. But they have to register. Women in Business Week will offer something for women at all stages of their financial journeys."
For schedules, speakers, and other information about Women in Business Week or to register, visit: pnc.com/women or pnc.com/businesswebcasts