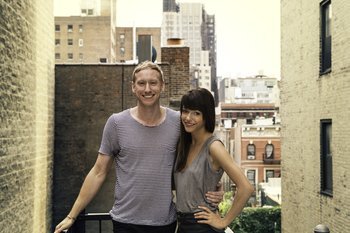 Longtime friends Timothy Goodman, 32, and Jessica Walsh, 26, are dating for 40 days as an experiment. Their blog, 40 Days of Dating, has gone viral.
Stories this photo appears in:

Two friends from New York City decided to try dating -- and blog about it
Truly platonic opposite-sex friendships are the chupacabra of the pop culture narrative. From "When Harry Met Sally" to Ross and Rachel, first comes friendship, then comes relationship.