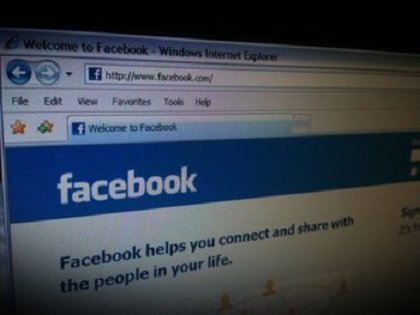 Facebook's main login page

Stories this photo appears in:
As Facebook introduces "fake news" warning labels, the social network faces a fundamental problem: Some of its users don't trust the fact-checkers.
The National Newspaper Publishers Association (NNPA) salutes the career development success of the Discover the Unexpected (DTU) NNPA Journalism Fellowship program that has just completed its first term of providing undergraduate students at the Howard University School of Communication the unique apprentice opportunity to work at NNPA member newspapers in Chicago, Atlanta, Washington, D.C. and Detroit.
Facebook has activated its Safety Check feature, so people in Brussels can let loved ones know they're okay.
Constantly checking Facebook to see what your friends are doing could lead to some serious depression.
4chan had fun with a fake iPhone microwave app story
Seriously, don't believe everything you read on the Internet.
Hackers have stolen usernames and passwords for nearly two million accounts at Facebook, Google, Twitter, Yahoo and others, according to a report released this week.
Educators will have direct channel for harassment to be investigated
Recognizing the need to do more to combat cyberbullying, Attorney General Douglas F. Gansler announced a new initiative, in partnership with Facebook, providing educators a direct connection to more efficiently address sensitive issues of online bullying that occur within their school systems. Facebook recently outlined the first-in-the-nation pilot project to school system superintendents and legal counsel attending the Maryland Association of Boards of Education (MABE) fall conference.
Facebook is tweaking your News Feed to put popular older posts back on top
Facebook wants to make sure you don't miss the most important updates, photos, humblebrags and baby announcements from your friends.