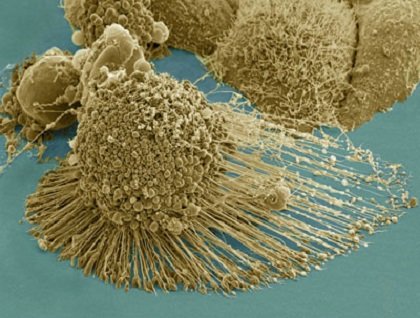 Scanning electron micrograph of an apoptotic HeLa cell using a Zeiss Merlin HR-SEM. NIH-funded work at the National Center for Microscopy and Imaging Research.
Stories this photo appears in:

New policy requires researchers to apply for access to the full genome sequence data
On Wednesday the National Institutes of Health announced in Nature that it has reached an understanding with the family of the late Henrietta Lacks to allow biomedical researchers controlled access to the whole genome data of cells derived from her tumor, commonly known as HeLa cells.