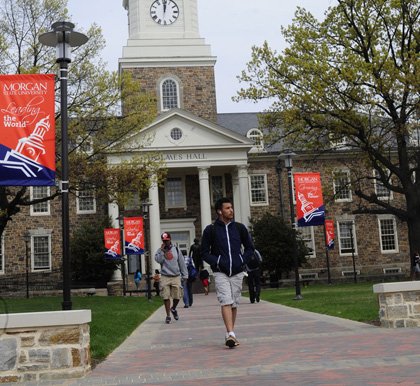 Morgan State University
Stories this photo appears in:
After a six-month planning phase, Morgan State University announces the award of a five-year, $2-million grant from UNCF (United Negro College Fund) for the implementation of the UNCF® Career Pathways Initiative (CPI), a transformative effort to design and implement programs to improve employment outcomes for graduates. Morgan is one of 24 colleges and universities awarded grants totaling $35.3 million, and the university will work collaboratively as a cluster with Norfolk State University and Tennessee State University to improve graduates' career outcomes.
More than 1500 employees at Morgan State University became eligible for additional down payment assistance from Maryland Mortgage Program products after the fast-growing campus in northeast Baltimore joined Department of Housing and Community Development's (DHCD) House Keys 4 Employees program.