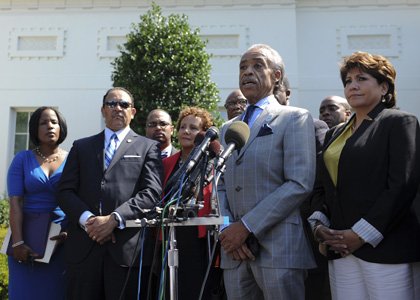 Al Sharpton was key organizer of upcoming Aug. 24 March on Washington.
Stories this photo appears in:

Rev. Al Sharpton is headed to Baltimore this week to meet with community leaders and plan a march from that city to Washington, D.C. to ramp up pressure on federal officials to take action on racial bias in policing.

In addition to the long-planned March on Washington scheduled for Saturday, Aug. 24, the White House has announced that President Obama will speak at a commemorative service at the Lincoln Memorial on Aug. 28, the 50th anniversary of the March on Washington for Jobs and Justice.