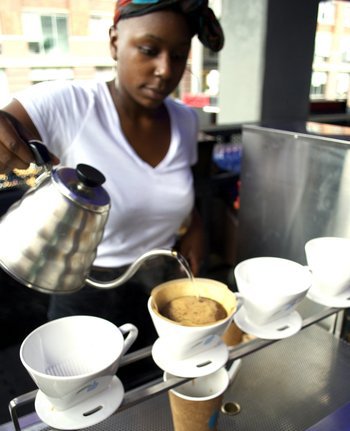 Stories this photo appears in:

Coffee lovers may have occasion to celebrate the beverage twice this week
Go ahead, have another cup of coffee. This week's mug runneth over with days devoted to the beverage that wakes up nations and keeps industries humming.

When you make coffee with breakfast, or grab a to-go cup at a cafe before work, or raid your office's break room for a cup in the afternoon, you're probably not thinking about how scientists are studying it.