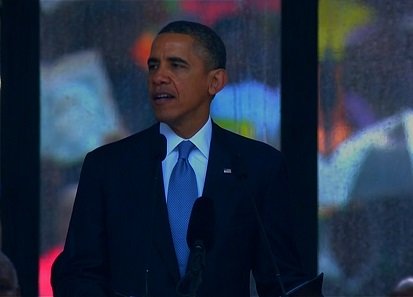 President Barack Obama gives a tribute to Nelson Mandela at his public memorial on Tuesday, December 10, 2013. "To the people of South Africa -- people of every race and every walk of life -- the world thanks you for sharing Nelson Mandela with us," Obama said.

Stories this photo appears in:

They gathered in the tens of thousands -- presidents, prime ministers, royals, celebrities and ordinary South Africans -- all united to say farewell to a man hailed as a global symbol of reconciliation.