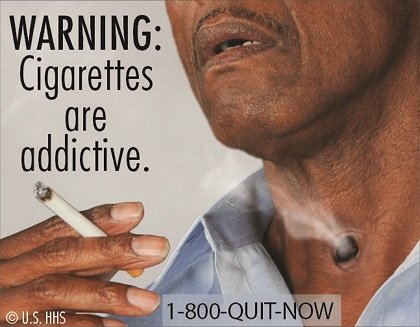 Beginning September 2012, FDA will require larger, more prominent cigarette health warnings on all cigarette packaging and advertisements in the United States. These warnings mark the first change in cigarette warnings in more than 25 years and are a significant advancement in communicating the dangers of smoking.

Stories this photo appears in:

More than 15-years ago, the U.S. Department of Justice filed a lawsuit against the nation's major cigarette manufacturers for their gross misrepresentation of the hazards of smoking to the public.

Fifty years ago, Surgeon General Dr. Luther Terry, made a bombshell announcement: "The strongest relationship between cigarette smoking and health is in the field of lung canc

Smoking is the leading cause of preventable death world-wide. About half of all long-term smokers will die because of their addiction. But the good news is that nearly 70% of current smokers want to quit, says the CDC.