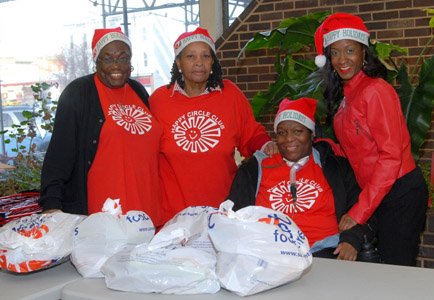 Members of the Happy Circle Club (Left to right) Brenda Cousar; Catherine Hartfield; Daphne Green; Ayana Jackson, Service Coordinator, Resident Services; and Myra Johnson (not shown in photo).
Stories this photo appears in:
The mission of the Happy Circle Club is to assist and work to provide services to the residents at J. Van Story Branch Senior Apartments. The club members lend support to both the Management Offices as well as the Tenant Council Board whenever required.