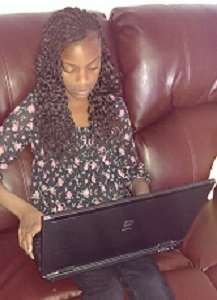 Carmen Jones-Weaks said her 10-year-old daughter has plenty of things from skateboards to video games to Barbies but says her favorite possession of all is her laptop. That led Jones-Weaks to come up with the idea of the gift of classes to Black Girls Code, an organization designed to expose young and preteen girls of color to technology and computer programming.

Stories this photo appears in:

Some of the most meaningful gifts include handwritten notes and the gift of time with parents
Every year I tell myself the same thing: Next year will be different.