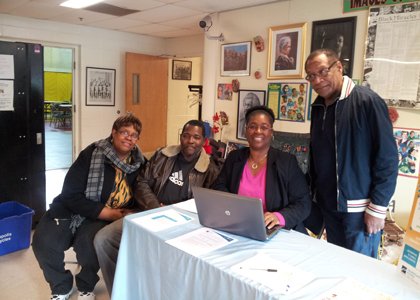 Annapolis residents Joyce and Kenell Hunt along with Alease Kouadio, certified navigator, Chatman, LLC and James Turner, facility manager for the Stanton Center in Annapolis.
Stories this photo appears in:

A navigation system guides us to our travel destination when there is uncertainty as to how to get there. Without a navigation system, we might find ourselves, lost, confused or may never find our destination.