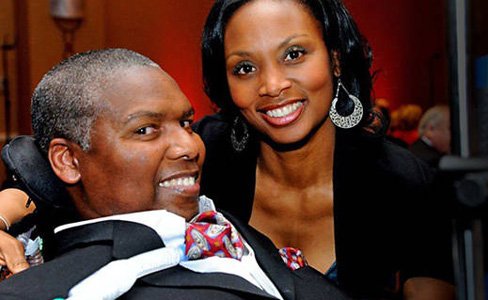 OJ Brigance and his wife Chanda Brigance
Stories this photo appears in:
Baltimore Ravens senior advisor to player development O.J. Brigance, whose continuing battle with amyotrophic lateral sclerosis (ALS or Lou Gehrig's Disease) serves as an inspiration to many and who has helped raise research funds to fight the disease via his Brigance Brigade foundation, has been selected as the 2014 George Halas Award winner by the Professional Football Writers of America (PFWA).
O.J. Brigance enjoyed a successful football career, winning a Super Bowl with the Baltimore Ravens and earning the respect of teammates and opponents alike.