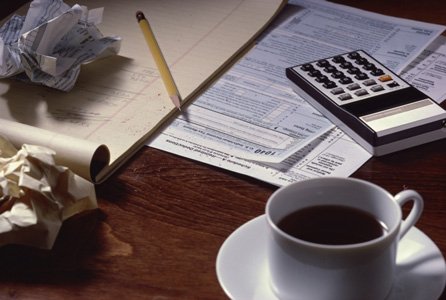 Stories this photo appears in:
A big tax refund can be nice to receive, but it usually means less money in each paycheck. Instead, adjust your W-4 and put that money to work for you throughout the year.
Comptroller Peter Franchot announced that his office would suspend processing electronic tax returns from several Liberty Tax Service franchise locations in the Baltimore metropolitan area due to a high volume of questionable returns received.
As we talk about what to do and not do with our dollars during the holiday season, retailers are eagerly awaiting and preparing for another way to get your money.
Maryland Comptroller Peter Franchot reminds delinquent taxpayers that they have until October 30, 2015 to take advantage of Maryland's "Act Now, Pay Now" amnesty period.
September 1 Deadline is Less Than One Month Away
Qualified renters in Maryland are running out of time to take advantage of available tax credits, just as their home owning counterparts do.
Homeowners have until May 1 to file to determine eligibility for July 1, 2015
If you own a home in Maryland, you may already know that the property value where your home is located is reassessed once every three years.
It has been said that nothing is certain but death and taxes. While both are inevitable, residents who earned less than $53,000 in 2014 can fear taxes a little less this time of year, thanks to the IRS' Volunteer Income Tax Assistance (VITA) program, which offers free tax filing services.
Americans are now at the end of the most dreaded season of all— tax season.
The close of every year seems to bring its own uncertainty from a tax-planning perspective. Last year featured the expiration of certain temporary tax provisions and the commencement of automatic federal government spending cuts.