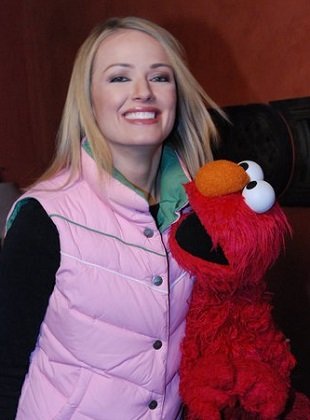 Showbiz Tonight's Brooke Anderson poses with Elmo in the CNN suite at the Sundance Film Festival. Kevin Clash, the man who brings Elmo to life, is the subject of the Sundance documentary "Being Elmo".
Stories this photo appears in:

Accusers' lawyer vows to "appeal the decision and continue the fight"
Three lawsuits alleging sex abuse by Kevin Clash, the puppeteer who gave Sesame Street's Elmo his voice, were dismissed by a judge who ruled the accusers waited too long to sue.