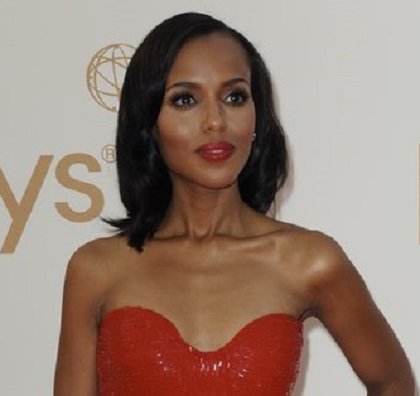 Actress Kerry Washington poses on the red carpet before attending the 63rd Annual Primetime Emmy Awards in Los Angeles, California on September 18, 2011.
Stories this photo appears in:
Kerry Washington has a message for women who feel trapped in an abusive relationship: "There is a way out."
Kerry Washington's on-screen life is filled with "Scandal," but off-screen, the 36-year-old actress has plenty to smile about.
Other celebrities irked about their lack of private life should take notes from Kerry Washington.