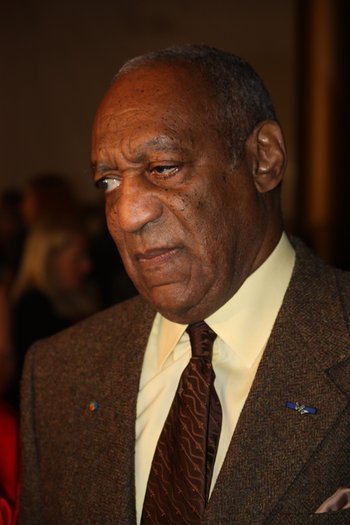 Comedian Bill Cosby received the Mark Twain Prize for American Humor on Monday, October 26, 2009, at the John F. Kennedy Center for the Performing Arts. Cosby, known for his clean acts that do not include profanity, refused to accept the award twice in the past because he was turned off by language used at the first Mark Twain Prize ceremony in 1998 honoring the late comedian Richard Pryor.
Stories this photo appears in:

Bill Cosby will be retried on three charges of assault starting November 6 of this year, Montgomery County, Pennsylvania, Judge Steven O'Neill ruled Thursday.

Bill Cosby is returning to NBC with a new sitcom, a network rep told CNN on Wednesday night.

It might be summer, but Bill Cosby has sweaters on his mind.