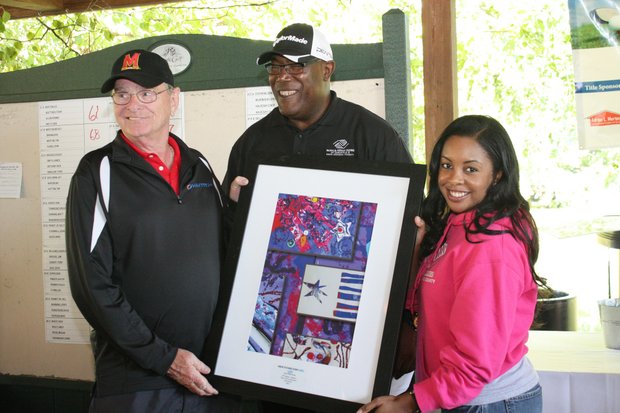 Les Merton, President of Adrian L. Merton, Inc. receiving a special gift from members of the Boys & Girls Club in appreciation for his title sponsorship of the golf tournament. (Left to right) Les Merton, president, Adrian L. Merton, Inc.; Reginald Broddie, CPO, BGCAA; and Tierra Snowden, Director of Program Operations, BGCAA.
Stories this photo appears in:

Join the excitement and your chance to win one million dollars at the Boys & Girls Clubs of Annapolis & Anne Arundel County's (BGCAA) annual golf tournament.