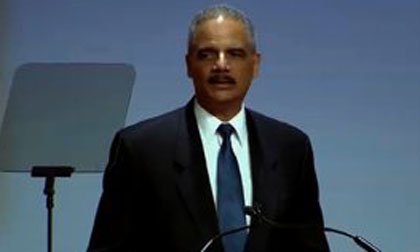 Attorney General Eric Holder delivers remarks at the Delta Sigma Theta Social Action luncheon. Trayvon Martin and possible federal charges against George Zimmerman are among his topics of discussion.
Stories this photo appears in:
Federal hate crimes laws require proof of racial motivation, legal experts say
In the emotional aftermath of the Trayvon Martin killing last year, Attorney General Eric Holder signaled the unlikelihood of filing federal hate crimes charges against admitted shooter George Zimmerman.