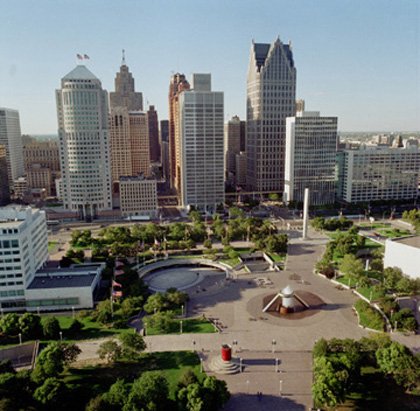 Detroit skyline
Stories this photo appears in:
Will the largest city in history to file bankruptcy receive a death certificate, or will this action result in a new birth certificate for the Motor City? Of course, a city as large and as well situated as Detroit is will not die.
It has been a long and rocky ride down the economic slope for the Motor City.