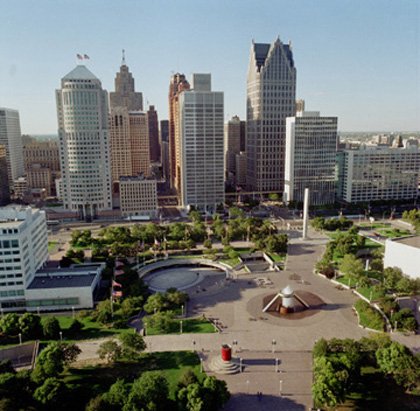 Detroit skyline
Stories this photo appears in:
I can't stand the term "gritty" when it's used to describe my hometown and my residence of Detroit. It's empty. It's lost all meaning. It's an overused term that, far too often, simplifies this city to an easily digestible narrative when there are several storylines here.
Will the largest city in history to file bankruptcy receive a death certificate, or will this action result in a new birth certificate for the Motor City? Of course, a city as large and as well situated as Detroit is will not die.
It has been a long and rocky ride down the economic slope for the Motor City.