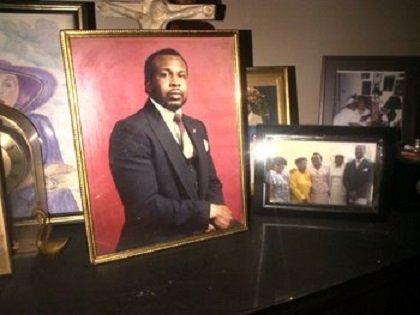 Picture of Roy Middleton, unarmed victim of shooting in Pensacola by police in his own driveway. Taken in his living room.
Stories this photo appears in:
They fire at him, and two rounds hit his legs
Was he a suspect or a victim? A Florida Sheriff says an unarmed man -- mistaken for a car thief and shot by deputies in his own driveway -- is both.