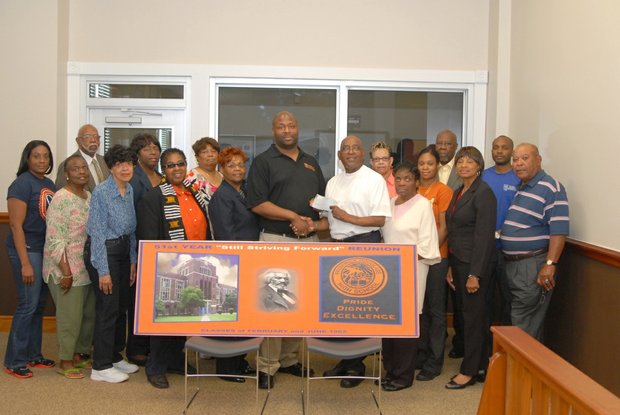 The February and June classes of 1962 of Frederick Douglass High School presented the school with a check to equip their new mock courtroom. First Row (left to right) Toni Barnes, Annie LaFavors Young, Margaret Gray, Vivian Ford-Bey Smith, Jacqueline Stansbury Thomas, Dr. Antonio Hurt, Roy Scott, Catherine LaFavors, Mildred Wilson and Curley Brown. Second Row (left to right) Leon Epps, Mae Jacobs Conway, Mattie Lewis Holman, Deanie Green, Jodi Barker, Nathaniel Thomas and Aaron Hippolyte.
Stories this photo appears in:

Frederick Douglass class of 1962 celebrated their 51st year reunion by celebrating and giving back.