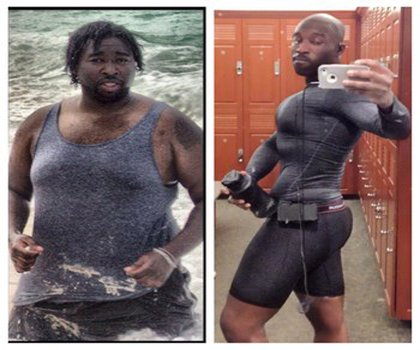 At his heaviest in 2010, Tyrone Garrett weighed 335 pounds. Even though he was only in his mid-20s, his blood pressure and cholesterol were dangerously high. He showed off his weight loss for CNN's iReport.com, going "From flab to swag."
Stories this photo appears in:

Tyrone Garrett went from 335 pounds to 194 pounds
Tyrone Garrett's father wasn't around while he was growing up. So when Garrett's girlfriend, Whitney Hammond, told him she was pregnant, he knew he had to make a change.