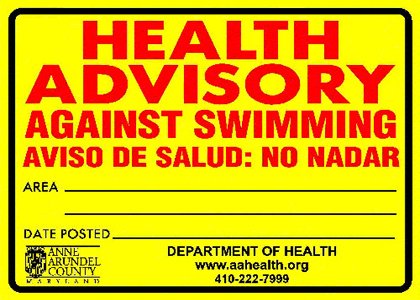 The Anne Arundel County Health Department is warning people not to swim at several beaches due to high bacteria levels.
Stories this photo appears in:

Report from 2009 offers background and urges compliance with Chesapeake clean water blueprint
With news accounts of "flesh-eating" bacteria infections suffered by bathers in Maryland and the District of Columbia in recent days, the Chesapeake Bay Foundation (CBF) is reissuing its 2009 report that documented the rise in such infections.

High levels of bacteria detected
If you are planning to to take a dip at an Anne Arundel County beach, think again.