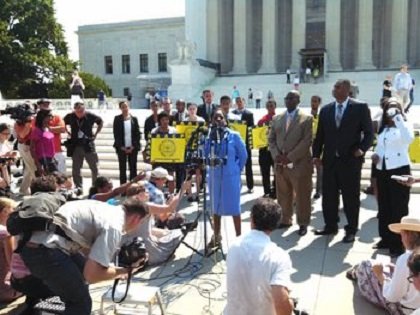 Barbara Arnwine, President & Executive Director of the national Lawyers' Committee for Civil Rights Under Law ... says the SCOTUS ruling on voting rights undercuts a "great preventative stop sign" against voter suppression. She talked to the press on Tuesday, June 25, 2013 after the SCOTUS reached their decision.
Stories this photo appears in:

Contrary to popular liberal belief, black Americans don't speak with one voice.

It was a law passed at the height of America's civil rights movement, when citizens in parts of the country were fighting each other and sometimes authorities over how skin color impacts a person's place in a democracy.