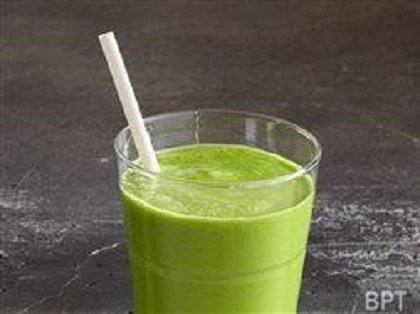 Rather than giving kids store-bought juices loaded with sugar and missing essential nutrients, use a high-powered blender to make whole-food juices at home. Use carrots, pineapple and a little water to make a sweet yet healthy juice that contains antioxidants and fiber.
Stories this photo appears in:

Children should not be given fruit juice before they are 1 year old unless it's advised by a doctor, according to new guidelines from the American Academy of Pediatrics, published Monday in the journal Pediatrics.

Fruit juice is not as nutritious as fresh fruit, but it can be a healthy part of your diet, if it's consumed in small portions.

Try these vegetable "sneak attacks"
Peas, carrots, broccoli and spinach ... some kids love vegetables, but many do not.