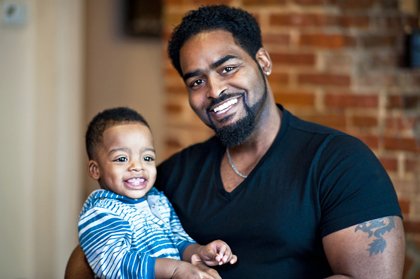 Antoine Dow and his two-year-old son Nasir. Dow, who owns Cutt Styles Unisex Barbershop in Druid Heights is featured in a new video aimed at showing fathers the proper way to put their infants to sleep.
Stories this photo appears in:
Antoine Dow is a barber and business owner. The father of three children, Dow has put his children to sleep on numerous occasions. However, Dow says he watched a video that ultimately changed the way he was putting his infant son to sleep.