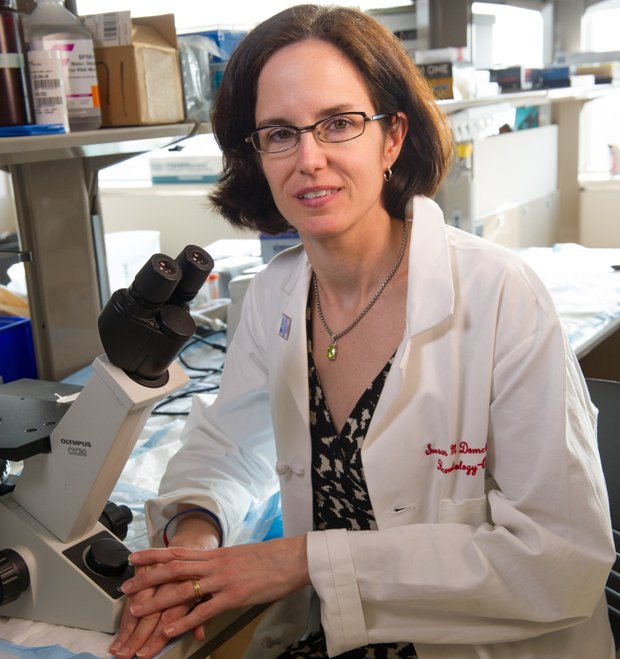 News of Angelina Jolie's decision to undergo a prophylactic double mastectomy has instantly increased awareness of hereditary forms of cancer caused by mutations in the BRCA1 and BRCA2 genes. Dr. Susan Domchek (University of Pennsylvania) answers questions regarding cancer gene testing.
Stories this photo appears in:

When Angelina Jolie revealed she'd had a double mastectomy, she probably had a pretty good idea that her bravery would empower other women to tell their breast cancer stories.