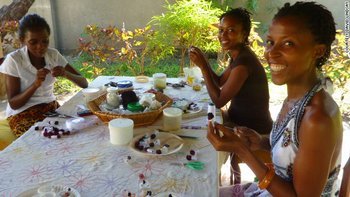 Each year, 18 women who have fistula surgery at Comprehensive Community Based Rehabilitation are selected to join the Mabinti Training Center, where they learn sewing, printing and jewelry-making. They're also taught how to speak English and run a small business.
Stories this photo appears in:

A fate worse than death for some African women
It's a condition practically unheard of in the United States and most Western countries. But in a culture where a woman's status and dignity is decided by her ability to provide a husband with multiple children, it can be a fate worse than death.