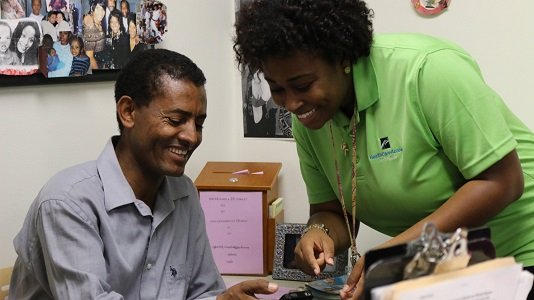 Obamacare navigator Jekisha Elliot helps Geremen Teklehaimanot sign up for health insurance in Baltimore
Stories this photo appears in:

Aetna, one of the country's largest insurers, made headlines Tuesday when it announced it is pulling out of health care exchanges in 11 of the 15 states where it now offers insurance.

Eager to get health insurance starting Jan. 1, Americans flocked to state and federal Obamacare exchanges Monday to sign up for policies.

For four years, we've witnessed a non-stop political brawl over Obamacare.