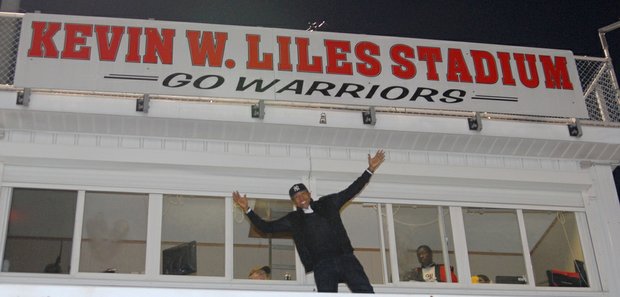 Kevin W. Liles was honored for his contributions to Woodlawn High School in the stadium bearing his name during halftime at the Homecoming footbal game on Friday, October 25, 2013.
Stories this photo appears in:

Woodlawn High School recently honored alumnus and entertainment and media entrepreneur Kevin Liles for consistently giving back to the Baltimore County school where he got his start. On October 25, 2013Woodlawn hosted a recognition ceremony at Kevin W. Liles Stadium during halftime at the 2013 Homecoming game.