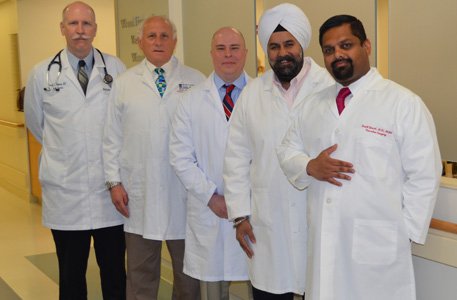 Experts in Family Medicine, Infectious Diseases, Podiatric Medicine and Vascular Surgery are part of the multidisciplinary approach to treating patients at the University of Maryland Medical Center Midtown Campus Wound Healing Center. (Left to right) Dr. Dan Howard; Dr. William Anthony; Brian Belgin DPM; Dr. Daljeet Saluja; and Dr. Kapil Gopal.
Stories this photo appears in:

Nearly 26 million Americans have been diagnosed with diabetes, outpacing cancer, AIDS and heart disease and it affects children and adults in equal numbers.