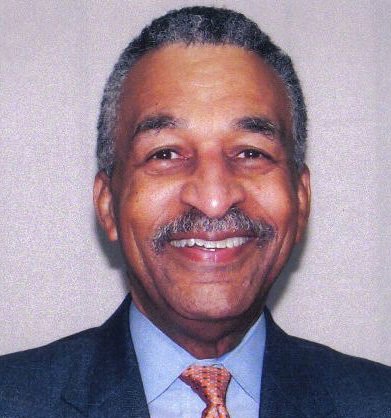 James Clingman
Stories this photo appears in:

In recent days we have heard much about efforts to demonstrate our frustration and anger about the killing of Alton Sterling and Philando Castile. Boycotting malls and various stores, depositing funds into black-owned banks, are important and have had some positive effects. We must do more of the same, but in a more strategic and organized manner.

While Black people are bogged down in shallow and meaningless political discourse, our vaunted Black organizations continue to be M.I.A. except for their time in front of the cameras with Hillary Clinton and Bernie Sanders.

The "Silly Season," as many call it, is well under way; and Black people are up to our necks in it.

One thing is for sure; Black folks are enjoying this latest political mating dance with Bernie Sanders and Hillary Clinton. Sanders is discovering Black people in South Carolina and Georgia, and Clinton has reopened the "leading Blacks" vault to rediscover their loyalty and willingness to present her to the Black electorate one mo' time, y'all.

Does it really matter who wins the Presidency?

Having served the NAACP for ten years in several capacities, including branch president, and having donated money to its causes, I take no pleasure in writing this exposé.

Recollections of my 1995 article on the business of college athletics danced in my head when I heard the news about the University of Missouri football team's refusal to play until the President of that University, Tim Wolfe, resigns or is dismissed.

On December 3, 2015 the Collective Empowerment Group (CEG), formerly known as the "Collective Banking Group (CBG) of Prince George's County and Vicinity," will celebrate a milestone achievement: Its 20th Anniversary.

One conclusion I have drawn from working in the collective economic empowerment vineyard for years is that "We" fail because "I" gets in the way.
For the past 50 years, most of our conversations and efforts have been centered on politics. Reminiscent of the Reconstruction Era, when blacks occupied political office for the first time, many of our politicians are just figureheads, toothless tigers and lackeys for the establishment. Many of them are simply "employed" and are only concerned about keeping their "jobs."

Black life, for the most part, has become a myriad of frustration, doubt, hopelessness, desperation, despair, struggle and fear.

This is a call for all eligible black folks to register and vote in every election from now until eternity, so we can stop the rallies, marches and demonstrations related to voting.

During a seminar in Buffalo, N.Y. a few years ago, noted author and financial adviser, Brooke Stephens said, "How you handle your money is a reflection of how you feel about yourself."