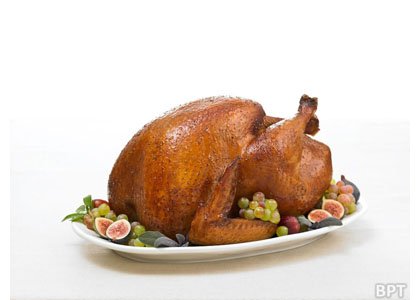 Stories this photo appears in:

When the guests around your Thanksgiving table are busy stuffing their bellies, here's one way to break the lull in conversation: dazzle them with some tasty turkey trivia.

The holidays are approaching and before you know it, you'll be thinking about that daunting task of cooking a turkey. This holiday season, make sure your bird impresses all the guests and relatives by conducting a dress rehearsal for your turkey.