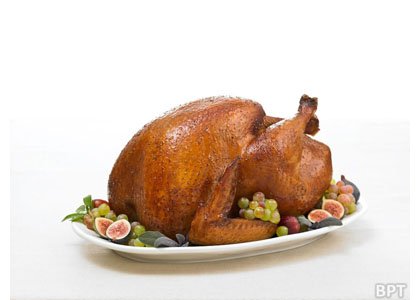 Stories this photo appears in:

Satire in the Time of Trump is becoming really tricky. Just when a satirist believes that he or she has the kernel of a silly or outrageous extrapolative idea, this administration jumps in front of it and even outdoes it.

When the guests around your Thanksgiving table are busy stuffing their bellies, here's one way to break the lull in conversation: dazzle them with some tasty turkey trivia.

The holidays are approaching and before you know it, you'll be thinking about that daunting task of cooking a turkey. This holiday season, make sure your bird impresses all the guests and relatives by conducting a dress rehearsal for your turkey.