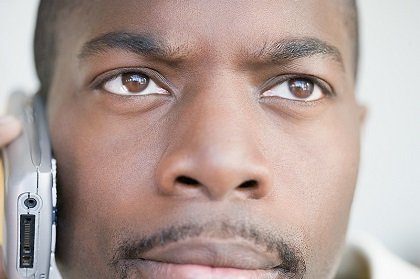 Stories this photo appears in:

One of the most deeply felt ironies of social media is that it is kind of a lie. The person we pretend to be is disconnected from the person that is; the bustling lives of others we like and scroll through are nothing more than curated alternate realities masking flaws and banalities barely different than our own.

Survey: Nearly twice as many men versus women admit snooping on a partner's phone
Here's a scenario to consider: Your partner leaves his cell phone on the dining room table. His texts and emails can be easily accessed with just the touch of a fingertip. Would you look? Have you ever looked?

Millions of Americans find themselves focused on planning the perfect party, juggling a packed social schedule and shopping for the best holiday deals.

Handheld cell phone ban becomes primary offense
Effective October 1, 2013, two new traffic safety laws that were passed during this year's Maryland General Assembly will immediately alter motorists' current driving habits, and help make the roads safer for children and all highway users in the long term.