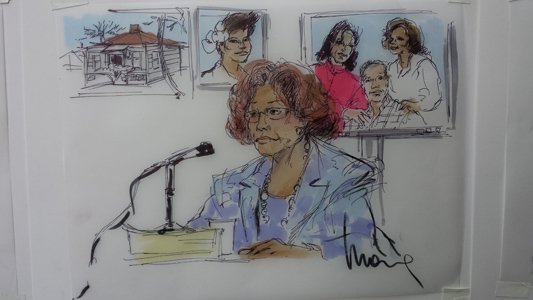 Michael Jackson's mother told jurors she filed a wrongful death lawsuit against AEG Live "because I want to know what really happened to my son." Katherine Jackson is the final witness as her lawyers conclude their wrongful death case against the pop icon's last concert promoter in a Los Angeles court Friday, July 19, 2013.
Stories this photo appears in:

Juror says they believed Murray was capable, but not ethical
A Los Angeles jury decided Wednesday that AEG Live hired Dr. Conrad Murray, but also concluded that the concert promoter was not liable for Michael Jackson's drug overdose death.