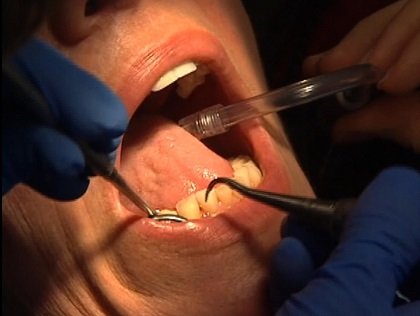 Stories this photo appears in:

Md. fares well in report
Obamacare expands access to health insurance for tens of millions of people come January 1. Dental care for adults, however, is not included, and experts say we've got a potential oral health care crisis coming. Studies show that people who have insurance are more likely to get regular dental care. But only about 2% of older Americans have dental insurance of any kind, according to a new report.