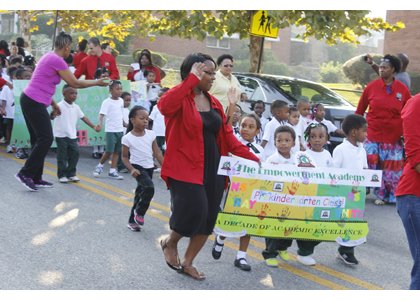 The Empowerment Academy celebrated 10 years of excellence with a parade on Friday, October 4, 2013. (Above) Pre-Kindergarten teacher E. Gray with students from her class, Kennedi S. Joshua T., Ne'vaeh R., DeShawn R. and Pre-Kindergarten Assistant P. White; and Destiny C. (black slacks and white shirt) high steps along the parade route.
Stories this photo appears in:

Ja'Nel Carrington Smith's search for a charter school for her son, Jadon, proved anything but exciting.