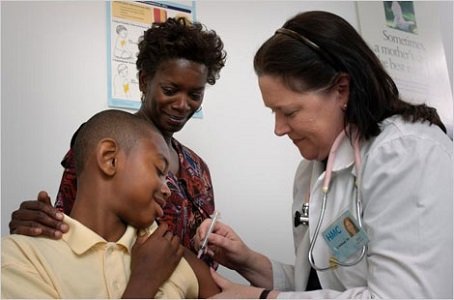 Stories this photo appears in:

Helps students meet new school vaccine requirements
The Anne Arundel County Department of Health will provide vaccination clinics around the County to help all students entering the seventh grade meet the new Maryland State requirements for the 2014-2015 school year.

Review of more than 20,000 scientific titles and 67 papers finds no evidence linking vaccines, autism
Children should get vaccinated against preventable and potentially deadly diseases. Period.

The leaves are beginning to change color, the stores are filled with Halloween decorations, and temperatures are finally starting to dip. Fall has arrived in Maryland and that means it's also the beginning of flu season.