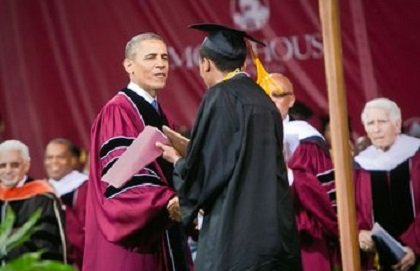 President Barack Obama gave the commencement speech at Morehouse College in Atlanta in 2013.
Stories this photo appears in:
The news is not good for young people with a four-year degree: roughly 284,000 college grads are working minimum wage jobs, according to the U.S. Department of Labor.
Shelling out more money for a four-year college degree doesn't always mean you'll land a job with a better salary, a recent report found.