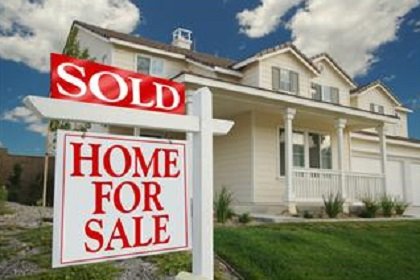 Stories this photo appears in:

Home-buying season is heating up. Homes sold faster in April than at any point in almost the last two years, according to data released by the National Association of Realtors (NAR). Existing-home sales are on pace to top five million this year.

Governor Larry Hogan announced "Maryland Grand Slam," a $2 million program to build stronger communities in Baltimore through homeownership.

Buying a home is simultaneously exciting and stressful. Owning a home is still a dream for many people, but first-time buyers often find that their unfamiliarity with the home buying process is a source of stress. Part of that stress stems from the terminology associated with home mortgages.

Bank of America is hosting a homeownership event in the Baltimore area to provide assistance to customers facing financial hardship and educational sessions for prospective homebuyers March 27-28 at the Hilton Baltimore located at 401 West Pratt Street in Baltimore City.

The housing market is re-emerging, building strength and showing signs of robustness that just a few years ago seemed almost impossible.

In the aftermath of more than 2.5 million foreclosures, the Federal Housing Administration (FHA) is now offering a homeownership program that will put previously troubled borrowers on a fast-tracked return to the home ownership market